With the advancement in the technological sphere, we have been witnessing a great revolution in the way businesses are catering to the needs and requirements of their customers. Nowadays, target audiences are constantly present online, so it has become essential for business owners to have a strong online presence. To have a strong online presence, every business (whether big or small) must have a website. Now the question arises, who would help you achieve this? You would require a full-time developer who could help you in developing a great website. So which type of website would you have if you are the owner of a small business? What CMS will you choose? What platform would be suitable for your business? For all these questions and more, the best answer is — WordPress.
Every developer or website development expert you would consult would suggest or recommend for you to opt for WordPress.
Why is it so? Why WordPress is considered the best for small businesses? Well, here are 10 key reasons to choose WordPress for your small business.
#1 WordPress — It Is Completely Free To Use:
The first and foremost reason to choose WordPress for your small business is that it is available free of cost. Yes, you read it right! Unlike other platforms/frameworks, WordPress is entirely free to use. You can download it from the official website, get it installed on your system and start the development process. Most often, small businesses do not have a high financial budget. So they are looking for solutions that do not have any extra upfront cost. After taking into consideration these aspects, WordPress is the best for small businesses.
#2 WordPress Is Open Source Development:
Open source development platform basically means that WordPress could be easily downloaded and the entire code of the platform is available publicly. The developers can easily add different functionalities and integrate them into the websites, which will help in meeting the requirements of your small business.
In order to manage the WordPress source code easily, the business owners have to hire a WordPress developer.
#3 WordPress Has A Perfect User-Friendly Interface:
The WordPress CMS is designed in such a way that it can be easily used by individuals who have the technical knowledge and even by those who are not technical experts. There are multiple themes and plugins provided by the WordPress platform, which will support the website development process.
#4 WordPress Provides Amazing SEO Optimization Of The Business Website: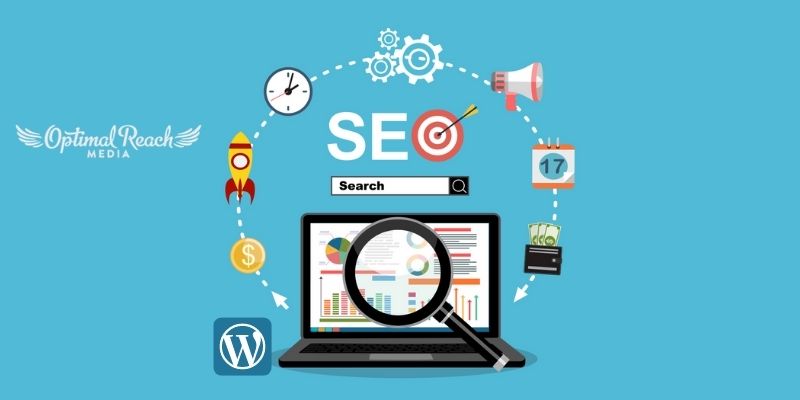 WordPress provides easy interrogation of the SEO features in the website. Without proper SEO optimization, you would not be able to build a strong online presence or reach out to the target audience. Besides this, WordPress also provides different types of SEO guides to help the developers.
#5 WordPress Offers Responsive Website Designs: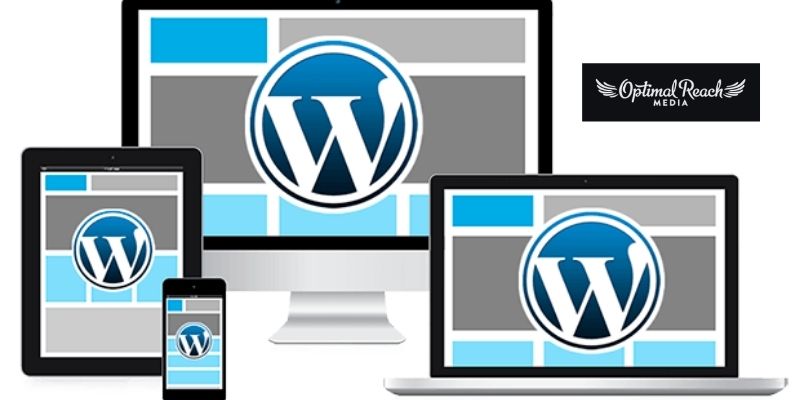 Whether it is a small business or large, the website must be responsive (it must be conveniently viewed on multiple devices without any difficulty). WordPress understands that responsive design is the need of the hour, and thus you would find innumerable themes for the website design as well for the email templates and various other applications. These features you won't find anywhere else.
#6 WordPress Is Highly Secure And Completely Reliable:
It is a fact the WordPress is one of the best and powerful CMS, and the feature that makes it powerful is — Security. WordPress always provides a wide range of security plugins and applications along with their regular updates. With this, you can ensure that your website always remains safe and secure from malicious attacks.
#7 WordPress Has A Large Support From The Online Community:
If you observe the current scenario, WordPress has millions of users, and this shows that it has a large online community. This community comprises millions of active users, multiple highly skilled and qualified teams of developers, business entrepreneurs, and others. With the help of such a large online support community, it becomes easy to put up the issues on the forum and immediately get a solution for them. This is considered one of the most important reasons that make WordPress the best for beginners and small enterprises.
#8 WordPress Helps In Engaging The Growth Of A Firm:
When the business is small, your website would have limited pages but as the business grows, you might need to develop and integrate new pages. With WordPress creating and adding new pages to an existing website can be done easily, at any time, and from anywhere.
#9 Flexibility To Have Multiple Users:
WordPress offers a feature where you can have multiple users with different access rights. There can be different access rights for the content writers, developers, admin, and business owners. With this, the website will keep growing as well as its privacy would be maintained at every level.
#10 WordPress Provides Easy Upgradation:
Whether you want to add new features to the website or update the themes or a wide range of plugins, everything is possible just with one click.
Summary:
The aforementioned points outline why WordPress is considered the best for small businesses. So if you have a small business and you wish to create an online presence for it by creating a website, always choose WordPress.