There are more than 20 million companies making use of LinkedIn for Marketing. It is one of the most prominent social networks for recruiting and hiring top talent. With more than 680 million members, more and more brands are using this platform's marketing tools to sell, connect, and network. There are various marketing tools on LinkedIn that are available for every type of business, from large to small and from B2C (business-to-consumer) to B2B(Business-to-business). LinkedIn for marketing enables you to build credibility, establish a growth oriented and meaningful network. It also helps you gain valuable creative insights from established professionals in your industry.
The details below will guide you in the various ways your company can use LinkedIn like a pro for marketing.
Share posts with rich media
Posts with videos and photos generally deliver better across every social media platform. The same strategy works well on LinkedIn. On LinkedIn, posts with images or photos receive up to 98% more comments than those without images. LinkedIn reveals that custom collages, which have about 3-4 images or photos in a post, perform better for pages. Slide Share presentations, PowerPoint, or PDFs can also be uploaded to support your posts.
Videos see 5× more engagement than any other content type on LinkedIn. One unique benefit of LinkedIn video is that it auto-plays when anyone scrolls by it. Because of this, it does a decent job of attracting viewers' attention. Also, videos hosted on LinkedIn are prioritized by the LinkedIn algorithm. Don't forget to put in closed captions for those who prefer to keep the sound-off and hearing-impaired viewers. Every video posted on the LinkedIn page is displayed in a videos tab.
Optimize posts for reach and impact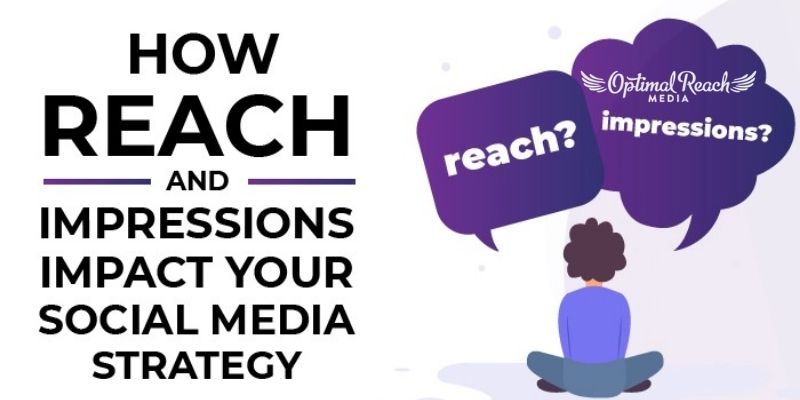 When it comes to posting content from your company's page, there are few LinkedIn best business practices to consider. LinkedIn's algorithm rates posts based on the following: engagement probability, interest relevance, and personal connections. Your post should aim to engage people by showing them relevant content.
Below are LinkedIn best business practices to boost your posts:
Share

relevant and timely content.




Draw attention to your post by making use of videos or photos.




Make short copies. If the copy is long, use bullet points or paragraph breaks to make it more readable.




Call out key quotes, points, and statistics.




Include a simple and clear CTA (call-to-action)




Make

mention of the audience you are trying to reach (e.g. "Calling all

creatives" or "Are you an artist?")




Tag

and mention key people or related pages.




Make

use of questions to encourage responses.




Create

LinkedIn polls for engagement and feedback.




Include

2 to 3 applicable hashtags in a simple way.




Compose

strong headlines for your articles.




Ensure

you respond to comments within a short period to stimulate more

engagement.
Post at the right time
Posting regularly is very important to build a lively audience base on LinkedIn. LinkedIn reveals that companies that post monthly have a growth in followers 6× faster than those companies which post a few times in a year. Companies that put up a post every week see 2× the engagement, while companies that post once a day gain even more followers. However, no matter how regularly you post, always ensure you post at the best time. It has been observed that the best time to post on linked is 7:45 a.m., 10:45 a.m., 12:45 p.m., and 5:45 p.m. EST. Also, Wednesdays are the best days for B2B (business-to-business), Mondays and Wednesdays are the best for B2C (business-to-consumer). Following these time and day schedules can be of tremendous help to your company.
LinkedIn Live
The LinkedIn Live video is the only format that is more engaging than videos or images. Live broadcast attracts 24× the attention videos and images attract. Companies have discovered many reasons for them to go live, these live sessions range from webinars and interviews to fireside chats. Some companies even host virtual events. This LinkedIn Live format enables instant connection with the audience, especially if you respond to comments and questions. Ensure you promote the event or program that will be held virtually before going live. Promotion can also be done on other social media platforms to spread the word.
Launch a Showcase Page
Generate a LinkedIn Showcase Page to boost a unique initiative or connect a target community. These pages give your LinkedIn members another way to follow you, even when they don't follow your page. For example, Adobe has 5 showcase pages for its various communities and products.
Regularly check LinkedIn Analytics to boost your LinkedIn marketing strategy. Trace post metrics to figure out what topics people are mostly engaging with, what stirred their action, and what flopped. Regulate your content calendar accordingly.
From the analytics dashboard, you can also study how people locate your page and what sections they are most engaging with. Compare the numbers of views your tabs pages get, and if you operate a Showcase Page, observe how much traction it is gathering. Visitor demographics give you a sense of who is drawn to your company.
To discover how your page is performing in comparison to your competitors' pages, check the Companies to Track table. This section allows you to compare where your page ranks when it comes to new or total followers. You can also detect how many updates each page posts over a particular period and the general engagement rate.
Target the right audience
One of the more notable LinkedIn marketing tools is its organic targeting option for posts. Follower profile data consisting of organization size, job, industry, seniority, language preferences, and geography are some of the details page admin can target.
Conclusion
LinkedIn is a professional platform that enables you to build credibility, establish a meaningful network, and glean insider creativity from established specialists in your industry. It is an important equipment in your social marketing strategies, so make use of every opportunity it provides to make the product and commodities your company offers known to people who might be interested. The use of various social media platforms can be used to spread the words out.