In the digital era, every business is striving hard to have steady growth, and this kind of growth will be possible only through the constant inflow of new clients and customers. If you ensure that the customers are reaching the final phase of the conversion funnel, you will increase your business revenue and thus have better business growth.
But does your marketing and business analysis team know how to cater to the customers? Are they targeting all the relevant spaces to attract more customers? In this digital era, the most important platform that will help you expand your business reach is Social Media.
Many of you might not be convinced by the power of social media and how it would be helpful in getting your business to a better level. Here are some of the essential 8 ways, which would be discussed in this article, to help you understand the significance of social media and how to use it for your business.
#1 You Can Use Social Media For Increasing The Business Leads:
According to the social media experts, it has been observed that whether you have a large business or small, you can integrate social media for increasing the leads of your business. And to be specific, through social media platforms you are not just getting leads but qualified leads by employing advanced targeting.
Use a wide range of social media platforms for promoting the published content on social media and make sure that it is compatible with the interest of the target audience or the followers of your business. You can also make use of graphic designs, which are significant to your brand positioning and are visually appealing. To generate high-quality leads, it is essential that your reader or the audience of social media finds it interesting. (Note: Always includes call-to-action to encourage your prospective leads to take the next step).
#2 Social Media Can Help You In Improving The Search Engine Ranking: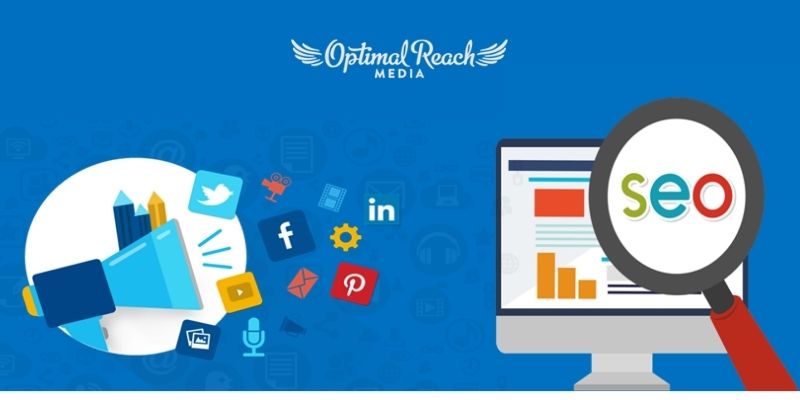 A simple fact, which every business must know, is that with the integration of social media, the number of social shares increases, and thus the domain authority of your website also improves.
When the social shares increase, it will increase the number of customers who have a better understanding of your brand and thus build trust. It makes your brand look more reliable to the customers and increases business growth.
#3 Employ Social Media Strategy To Increase The Business Website Traffic: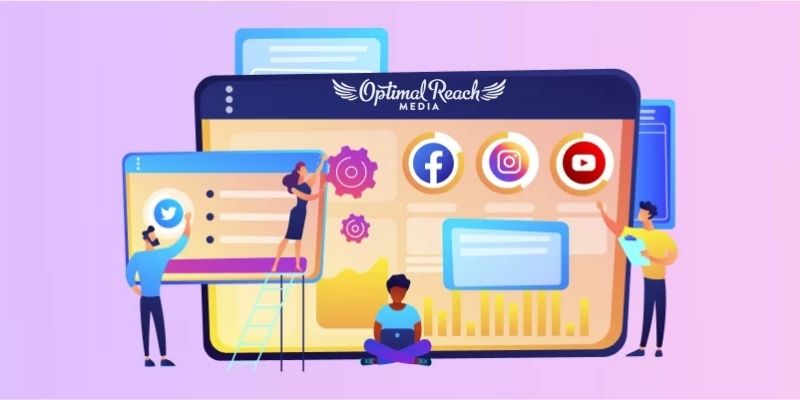 You might be thinking that small businesses make use of social media to increase web traffic. According to the survey of the Social Media Examiner, it has been revealed that almost 70 to 80% of traffic increase is accredited to social media influence. So make sure your business has a strong presence on social media platforms through regular posting and sharing of the content and then generating traffic.
#4 Use Social Media For Monitoring Your Competitors:
You can have a strong presence on social media and keep monitoring the activities of your competitors. It will give you an idea of how and in what ways they are trying to gain loyal customers and grow their business. You can have a better understanding of your competitors from the content that has been posted by them. This can help you fine-tune your strategies.
#5 Social Media Helps In Developing Trust With Your Customers:
In the digital era, social media is not just an online platform where a large number of people gather but offers features beyond that. You can use social media platforms to gain and build the trust of your customers and increase the reliability of your brands. Besides this, it has been proven that more than 80% of the businesses (small/large) were able to gain loyal customers through social media platforms.
#6 Integrate Social Media In Business To Generate Brand Recognition:
To gain customers and grow your business, it is quite essential that you are increasing the awareness of the brand or business. Social media is one of the most effective ways in which you can reach out to multiple target audiences just with one post!
#7 Are You Willing To Introduce Your Brand As Topical Authority – Integrate Social Media In Businesses:
You might be wondering how social media could probably be the tool to increase the topical authority, right? But let us tell you that social media can help you in improving niche marketing and branding to increase the growth of your business. Through niche marketing, you can ensure that the topical authority of your business could be raised to a significant level.
#8 You Can Generate Lead Magnets Through Social Media:
To grow your business, you would need customers, and through social media, you can implement lead magnets to grab the attention of prospective customers. Through lead magnets, you can make offers to the customer, provide discounts and ensure that the customers will stay loyal to your brand and business.
Summary:
To grow your business, you can undertake a wide range of marketing strategies and methods, but the best and most effective is to consider social media. It is not just convenient but also helps you to capture qualified leads easily and take the website to a higher level.